Arconai TV is a new Kodi addon for Live TV streaming. The addon contains distinct sections for Live TV Channels, 24/7 Movies, 24/7 TV Shows, etc. Under the entertainment category, the add-on provides American networks such as AMC and ABC. The addon is now functioning quite well and delivering high-quality Live TV Channels. If you are searching for a quality Live TV addon, Arconai Kodi is one of your best options. This post will demonstrate how to install the Arconai TV Kodi addon on FireStick, Windows, Android, Mac OS X, and other Kodi-compatible devices.
What is Arconai TV
Arconai TV is a well-known ad-supported TV network where users may watch free live TV, live channels, and 24/7 continuous streams & channels. However, most of us are familiar with it through the Arconai TV Kodi addon. Using the Arconai TV Kodi addon, you may watch your favourite channels ad-free. It delivers IPTV, VOD, Catch-up TV, Live IPTV, 24/7 Streams, and additional material for Kodi. It was originally located in the TempTV Repository alongside the TempTV addon, which is the live TV component of the popular Tempest addon.
Arconai TV was one of our recommended Best Kodi Addons in 2021 until it ceased functioning concurrently with the demise of the ArconaiTV website.
What Happened to Arconai TV
Around May 2021, ArconaiTV and the Arconai TV addon, which is derived from the former, ceased functioning. The new domain name arconaitv.us was taken offline shortly after it was introduced. It maintains its top rating on search engines, and the URL has not yet been taken over, however the website has ceased running and constantly returning cloud error since then. Possible outcome of caving to legal forces. As at the time of this writing, neither address leads to a functioning website. The website's owner, Arc, has deleted the Arconai Facebook pages, putting a stop to some users' streaming options and all the chatter.
Also Read: How to Utilise Google Bard, the Most Recent AI Chatbot?
Why Use Kodi for Websites Like Arconai?
So, why Kodi? Since I'll be offering ArconaiTV alternatives in the form of Kodi addons rather than a list of website addresses, you're probably wondering why I'm doing it this way. Here is the rationale.
Old-timers in free online streaming will agree that there are a plethora of well-known issues with online streaming websites, including redirects, advertisements, spyware, foisting software, browser hijackers, etc. Kodi fills the demand for a dependable external video player instead of a web browser.
Using Kodi to take advantage of amazing Kodi addons that only scrape worthy media streams from streaming websites and nothing else is likely the best way to avoid similar hazards while streaming, not to mention the fun of ad-free viewing.
Some of the Better Arconai TV Alternative Kodi Addons
While Arconai TV's reactivation is still a possibility, we can also utilise alternative addons to watch live and 24/7 feeds. Kodi users are in severe need of dependable and continually updated live addons given that the majority of them are constantly shut down. In this post, we've compiled a list of tried-and-true addons for you to continue watching your favourite streams. Now let's have a look.
• For further options to Arconai TV, please visit our lists of the Best Kodi Addons in 2021 and the Best Live TV IPTV Addons in 2021.
1. cCloud TV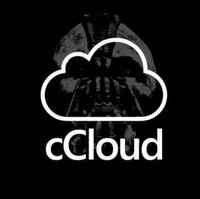 cCloud addon is a free, cloud-based media link sharing system that has accumulated numerous links to 1000+ IPTVs and live TV channels worldwide. The well-organized folders of cCloud contain a massive number of links. In addition, cCloud TV is the undisputed leader in providing non-English/international content. There you may also find movies of various genres, shows on demand, radio, music, etc.
Also Read: AI-powered Bing Chat Loses Its Wits when Fed an Article from Ars Technica.
2. TempTV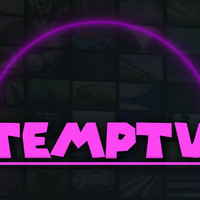 As previously stated, people who have installed the Arconai TV addon from the TempTV repository have a significantly simpler time. TempTV is a fantastic platform for tens of thousands of live TV channels classified as Entertainments, Movies, Sports, Kids, News, Music, Radio, Wrestling, 1-Click, Adult, and many Foreign Channels. TempTV has also covered well-known television networks such as Arconai TV, Imkmedia, ZyneTV, and Pluto TV, among others. In addition to an abundance of 1Click IPTV channels (AcronaiTV, PlutoTV, UsaTV Go, etc.), kids, sports, news, music, and adult content, they also provide free or paid 1Click movies and TV series.
3. Beta Quadrant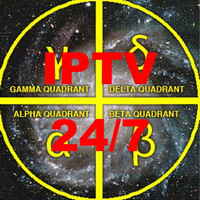 Beta Quadrant is an IPTV addon from the freshly established greatest Kodi repository, Diamond Wizard Repo. Beta Quadrant provides buffer-free IPTV, 24/7 streaming, 24/7 TVs, 24/7 Channels, and 24/7 Movies. Beta Quadrant's abundant live & on-demand live streams are classified in detail as Sports News and Documentaries, 24/7 lists, IPTV/M3U lists, Big World IPTV lists, Big Lists for popular channels from up to 16 countries worldwide, Air Tables World TV, Swift Streamz, World TV, TV-TAP, STIRR TV, FREE VIEW TV, WORLD IPTV, LOL IPTV, OMG IPTV, Fluxus TV, 10+ news channels, and it supports a
Also Read: What is KickAssAnime? 10 Best KickAssAnime Alternatives
4. Limitless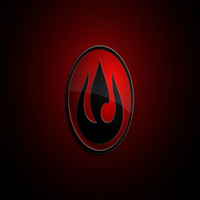 Limitless is an AIO (all-in-one) addon for a vast collection of movies and TV shows, as well as substantial folders for various live TVs, such as worldwide live TV, US live TV, CA live TV, Tvtap, Swiftstreamz, airtable TV channels, and various 24/7 streams, such as 24/7 movies, 24/7 TV shows, 24/7 kid streams, and non-stop 24/7 channels. By combining this extension with websites, you'll obtain more content.
Wrap-Up.
If I discover a suitable new extension, I will update this post. All of the presented addons are compatible with the most recent version of Kodi, Leia 18.9.
I hope the selected add-ons in this post can be of assistance to you; if so, please share it with others. In addition, for Kodi beginners, here are some skills you may need to acquire to begin this new streaming method.