Fans of Indian web series should be ecstatic because one of the most popular web series in the country is going to return for a third season. The third season of College Romance is on the way, and actor Gagan Arora, who plays Bagga in the show, announced it on Instagram.
"Look who's back," Gagan Arora captioned a photo of the screenplay for College Romance Season 3's First Episode. So, College Romance Season 3 is finally about to be released, and filming for the web series has already begun.
On The Viral Fever's official Youtube Channel, the first episode of Season 1 of College Romance was uploaded on August 7, 2018. Gagan Arora (Bagga), Shreya Mehta (Deepika), Apoorva Arora (Naira), Hira Ashar (Raveena), Keshav Sadhna (Karan), Manjot Singh (Trippy), and others were among the cast members. The season was a huge hit with the audience, and all of the actors were praised for their outstanding performances.
College Romance returned for Season 2 with some new additions to the ensemble while preserving the old one, and the public couldn't get enough of it. It gradually becomes one of India's most popular online programs. The online series was relocated to the OTT platform SonyLIV this time, and users had to subscribe to see it.
With Season 3, the squad College Romance is back for the third time. While Gagan Arora aka Bagga is undoubtedly a member of the cast, it remains to be seen if any changes to the cast have been made for Season 3. We're also looking forward to the web series' premiere date.
Web series have become the most popular form of entertainment in recent years, and with good reason. Unsurprisingly, a variety of online series in diverse genres is capturing the attention of viewers. One of these genres is college romance. The gripping storyline of this series has numerous twists and turns. We've got all the details on the College Romance Season 3 release date, as well as anything else you need to know.
Related – Panchayat Season 2 Release Date Confirmed: Everything We Know in 2022
College Romance Official Trailer
Release Date for Season 3 of College Romance
College Romance's second season was one of the most widely anticipated in recent memory. Season 3 appears to be heading in this direction in the not-too-distant future. Fans were eagerly anticipating the release of season 2 after the first season, and they were happy with what they saw when it did. There has been a lot of conjecture regarding what will happen in the forthcoming season since the finish of the most recent episode. Despite the fact that the show's creators have yet to make an official statement, we feel it is likely to be renewed.
Related – Kota Factory Season 3 Release Date Confirmed: Everything You Should Know in 2022
Without a question, the first season was a huge success in terms of generating a greater audience and receiving positive reviews. If the next chapter achieves the expected level of success, the creators may consider re-releasing College Romance in its current form. We are unable to provide any definitive information at this time because nothing has been completed. Season 3 of College Romance is set to air in 2022 or 2023, depending on when it is released.
The two seasons were also released on the same day, on August 7, 2018, and January 29, 2021, respectively. We noticed a two-year difference between these dates, implying that we will have to wait a long time for the anticipated season.
Season 3 Cast of College Romance
This web series was made intriguing by the actors and the quality of the acting. So, when it comes to the cast, we'd say it's incredibly intriguing and diversified. Out of all the characters in this series, you will almost likely feel linked and related to at least one of them. Every single one of the characters is a joy to see. The following is a list of the cast members:
Apoorva Arora portrays Naira.
Manjot Singh portrays Trippy.
Gagan Arora portrays Bagga.
Keshav Sadhna portrays Karan.
Shreya Mehta portrays Deepika.
Hira Ashar portrays Raveena.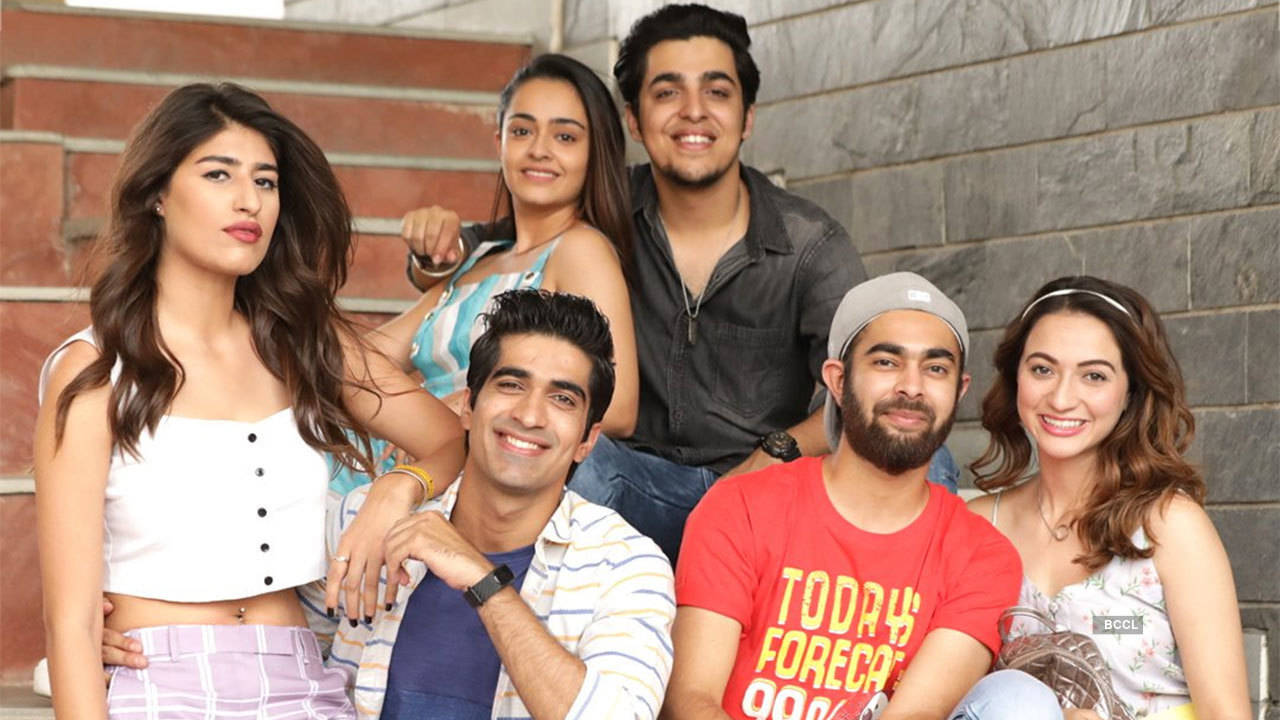 Related – The Family Man Season 3: Release Date Update – Suspense from Amazon, Manoj Bajpayee Says Killing the Team.
During the previous season, each character did an outstanding job in their individual roles, and fans were intrigued by their on-screen antics.
The plot of Season 3 of College Romance
For the audience who watches it on television, a show with this concept is not new. We've all seen a variety of web shows based on college dramas with themes including romance, adventure, comedy, and tragedy. The show follows three couples who, as a result of their relationship, have entirely different perspectives and attitudes. It's all about how they work together to overcome all of the weird situations that develop between them. This show was put on by the Timeliners, who did a fantastic job. You can be sure that this will rekindle recollections of our college days in our brains, memories that will be irreplaceable and unforgettable in our lives.
Recaps of Seasons 1 and 2 of College Romance
1st season
There were five episodes in the previous season. The story begins when Trippy expresses a renewed interest in Karan, and Naira tries to help Karan sort out his feelings about their relationship. Later, Trippy, Naira, and Karan attend a freshers' party, and in the third episode, we see how they take their relationships to the next level. The plot revolves around these occurrences after that, with a twist when Raveena's ex-boyfriend makes an appearance on the show.
2nd season
It is divided into five episodes, just as the first part was divided into five. The three best friends are struggling with problems in their own lives. The couples' relationship isn't off to a good start; instead, they're having a lot of problems. Meanwhile, Trippy is striving to move on, while Karan and Naira are excited to meet up with their partners and start arranging for Valentine's Day. Things, on the other hand, do not go as planned, and they face a plethora of challenges.