Apple put a new LTPO screen technology into the iPhone for the first time with the iPhone 13 Pro and iPhone 13 Pro Max. In a new report released today, analysts at Display Supply Chain Consultants say that this feature will only be available on the "Pro" model iPhones for the next few years. After that, it might be added to other models.
The report also has a detailed "roadmap" of the future of iPhone display technology through the year 2027…
For those who aren't familiar with the technology, LTPO is basically a custom OLED display with a variable refresh rate instead of a fixed rate. Apple calls this display technology "ProMotion." At the moment, ProMotion is only available on the iPhone 14 Pro and iPhone 14 Pro Max. The iPhone 14 and iPhone 14 Plus have fixed refresh rates of 60Hz.
LTPO is also a big part of how well power is used, which is why the iPhone 14 Pro can run at 120Hz without a big drop in battery life. This is also important for the Always-On Display in the iPhone 14 Pro line since the refresh rate of the display can go as low as 1Hz.
Analysts at Display Supply Chain Consultants, on the other hand, say that Apple will add LTPO to all of its iPhone models. "DSCC expects that all of Apple's iPhone 17 models will use LTPO panels by 2025, as LTPO capacity continues to grow and costs continue to fall," analysts write in a new report that came out on Monday.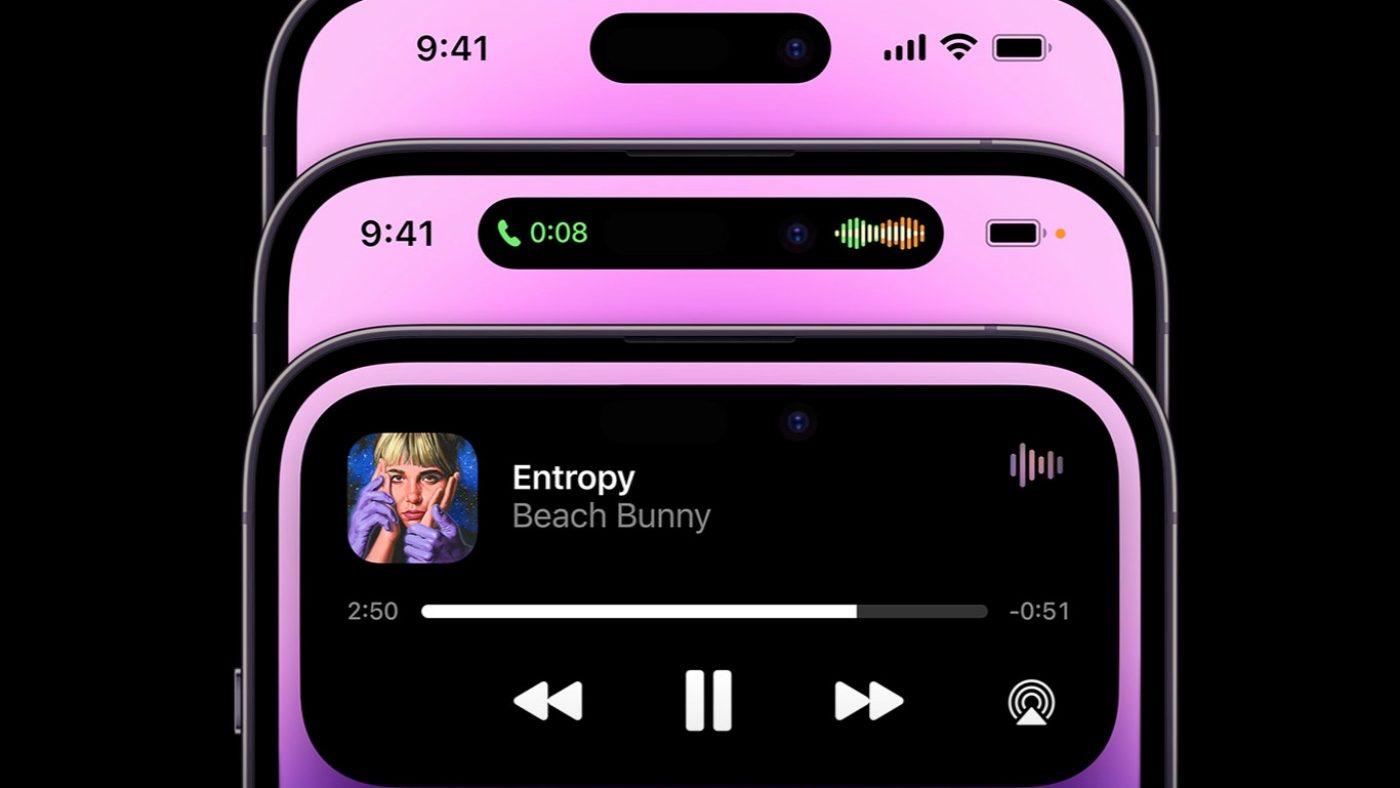 This means that until 2025, the LTPO technology and features like ProMotion and Always-On will probably only be available on the more expensive iPhone models.
Ross Young of DSCC has also shared a look at the future iPhone display roadmap for Face ID and camera technology that will be built into the screen. Young gives the following plan for iPhones that aren't Pro:
2021: Notch, LTPS
2022: Notch, LTPS
2023: Pill, LTPS
2024: Pill, LTPS
2025: Pill, LTPO
2026: Pill, LTPO
2027: Under panel Face ID + hole, LTPO
And for the "Pro" model iPhones, all of which will feature LTPO display technology:
2021: Notch
2022: Pill
2023: Pill
2024: Pill
2025: Under panel Face ID + Hole
2026: Under panel Face ID + Hole
2027: Under panel Face ID + Under Panel Camera
Read More:
Email App Updates Incorporating ChatGPT Technology Are Halted by Apple.
Apple Is Apparently Closer to Integrating Non-Invasive Glucose Monitoring Technology to Its Watch.
Ways Parents Can Help Their Children Break Free From Technology Addiction