As said yesterday, Hogwarts Legacy is a difficult game to operate. Even with DLSS enabled, GeForce RTX 3080 cards struggle in 25601440, while Radeon cards cannot play the game at all with ray-tracing enabled. However, the game's very uneven performance is arguably the worst issue. Those who have played the game on PC are likely familiar with the strange framerate fluctuations and heavy stuttering.
If you have powerful hardware and are experiencing similar problems, we may have some good news for you. Several modifications have improved the situation for the author and many others, particularly in terms of consistency. In addition, we'll describe some more modifications you may try and things you can check to ensure you're receiving the greatest potential performance in Hogwarts Legacy.

Before we begin, please ensure that your system meets the minimum and recommended requirements. Hogwarts Legacy requires a powerful computer, and much more so if you intend to utilise ray-tracing. Tablets, portable PCs, and anything less than the very latest thin & light laptops are ineligible—at least, not without significant user modifications that render the game unplayable. The recommended specifications strongly suggest installing the game on an SSD, and our testing revealed modest but discernible load time variations between SATA and NVMe SSDs.
Don't undervalue CPU requirements. Hogwarts Legacy is CPU-limited on processors as recent as 10th-generation Intel Core and 3rd-generation AMD Ryzen, especially when ray-tracing is used. If you're still using an older CPU or even a newer one with fewer than six cores, you should reduce the settings, especially Effects Quality, View Distance, and Population Quality.
In the meanwhile, 8 GB GPUs should generally stay on "High" for Texture Quality, but those with less memory should use Medium or even Low. To use ray-tracing, you'll need a GeForce RTX or Intel ARC graphics card, and you'll likely need at least an RTX 2060 SUPER or Arc A750 for playable performance. Almost sure, you will need to utilise upscaling for whatever resolution you normally use. GeForce RTX 4080 struggles to sustain 30 FPS in native 4K with Ultra ray-tracing.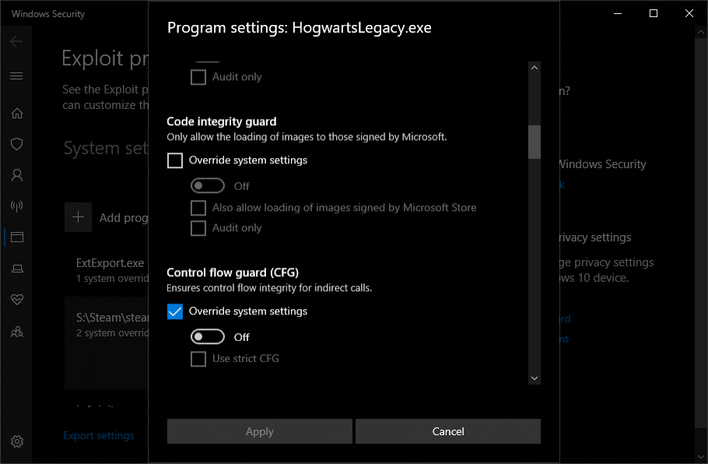 Obviously, that includes all of these fixes. As we demonstrated yesterday, without the improvements in place, the game barely runs with ray-tracing enabled. Clearly, these modifications will not address all of your performance issues in Hogwarts Legacy, but they can significantly improve performance, at least temporarily. The game appears to have a memory leak, and its speed obviously worsens over time; you will likely need to restart it every few hours.
With that out of the way, let's proceed to the modifications. Hogwarts Legacy has two primary alterations: a change to Windows Exploit Protection and various INI file modifications. The Exploit Protection modification is simple; simply run a Start search for "exploit protection", and in the resulting dialogue, navigate to "Application Settings," add a programme, and specify HogwartsLegacy.exe. You can simply utilise the filename.

After doing so, scroll down to Control Flow Guard (CFG), choose "Override system settings," and then disable it. You may also disable CFG worldwide, however we do not advocate doing so. Click Apply and then dismiss the window to complete this modification. This modification reduces the security of your system when playing Hogwarts Legacy, however the risk is minimal given that this is not an online game.
The modification of the INI file is rather more complicated. You must have played the game at least once before navigating to "%localappdata%Hogwarts LegacySavedConfigWindowsNoEditor". (You may paste that string, including the quotes, into the Run dialogue to access the folder.) Once there, locate the Engine.ini file, open it, and add the following lines at the bottom:
The default setting for PoolSize is one-half of your video RAM, in megabytes. Take your video RAM size in gigabytes, divide it by two, then multiply it by 1024. Nonetheless, some users suggest utilising lesser values, such as 3072 or 2048. It is probable that the primary advantage of these configuration choices is a reduction in the amount of video RAM accessible to the texture streaming engine. You might anticipate that this severe texture streaming settings will result in increased texture pop-in, especially when you load the game for the first time, but we felt that the trade-off in smoothness was well worth it.
Performance on a GeForce RTX 4080, GeForce RTX 3080, GeForce RTX 3060, and Radeon RX 6800 XT improved significantly after implementing both of these modifications. The biggest improvement was on the Radeon RX 6800 XT, which could barely run the game prior to the changes, but now performs admirably. Nevertheless, several users have complained that neither of these two modifications helped them in any way.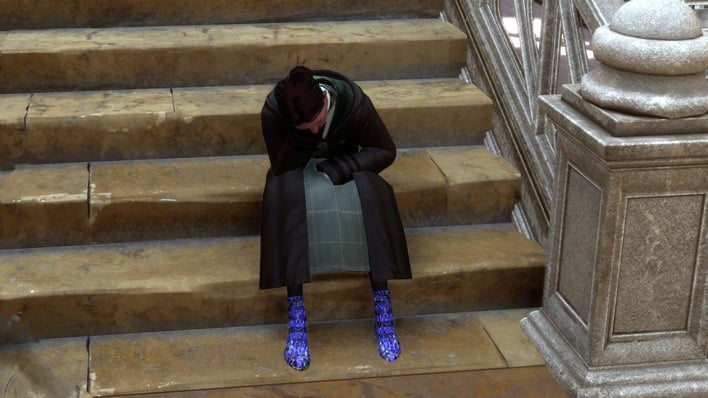 Make sure Resizable BAR is enabled on your PC, activate "Hardware-Accelerated Graphics Scheduling" in Windows, and for NVIDIA users, update to DLSS 2.5.1 and set your Shader Cache size to "Unlimited" in the NVIDIA control panel's 3D settings. Users have claimed that these modifications helped or did not, so your mileage may vary.
One final point relates to the DLSS 3 Frame Generation technology developed by NVIDIA. It is enabled by default on computers that support it, although the user interface is misleading in that disabling DLSS upscaling disables the ability to toggle DLSS 3 FG. Despite being greyed out, DLSS 3 FG is still enabled. To disable it, DLSS upscaling must be enabled. If you so want, you can disable upscaling again afterward.
While we have enjoyed DLSS 3 in games such as Cyberpunk 2077 and F1 2022, the implementation in this game appears troublesome. When the game stutters, which it still does periodically despite these optimizations, Frame Generation exaggerates the effect significantly and extends its duration. Disabling Frame Generation degraded motion quality clearly owing to the lower output framerate, but also significantly reduced the severity and duration of game stutters.
Ultimately, Hogwarts Legacy is a game in dire need of optimization, and game-specific driver optimizations from AMD and NVIDIA would not hurt. At this time, we wouldn't fault somebody for waiting for a fix before making a purchase. With the aforementioned adjustments and other fine-tuned settings, the game is playable, but not flawless.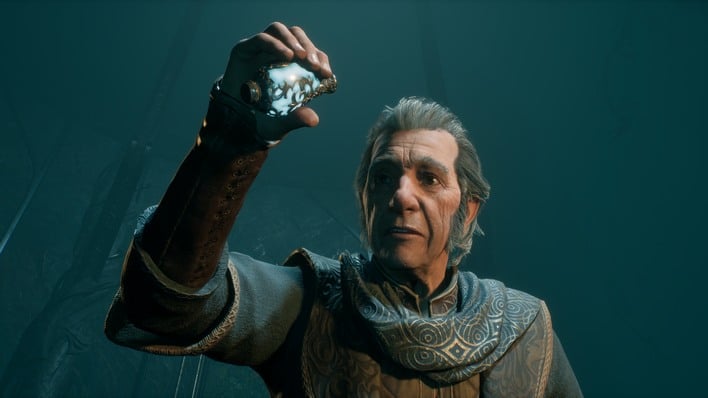 Luckily for Avalanche Software and Portkey Games, the game itself is excellent. Even if you have no interest in the Wizarding World or the Harry Potter series, this is a good time if you have any interest in Victorian fantasy. Obviously, if you have a passion for the setting, you're already playing it.
If you implement these changes, please let us know how you fare. Likewise, if you are already playing without any issues, please let us know. Comment your ideas in the section below.
Related Articles:
Google, Microsoft and 15 other technology companies headed by Indian-origin executives
Mobile Sports Betting Is Anticipated to Surge During the Super Bowl.
Ways Parents Can Help Their Children Break Free From Technology Addiction