Microsoft introduced a servicing model for the Windows 10 operating system in 2015 and announced plans to release feature updates twice or three times per year.
This eventually evolved into twice-yearly feature updates. Microsoft attempted to mitigate the impact of two significant Windows 10 updates by reserving the second for quality enhancements. Windows 10's second so-called feature update only enhanced the features added in the first update.
Microsoft introduced a new significant change to the service cadence with Windows 11. This time, the tech giant stated that it would stick to "one major update per year" and continue to release innovations via monthly cumulative updates, such as the Moment 1 and Moment 2 updates.
According to some theories, Microsoft will not release the second feature update for Windows 11 (version 23H2) in the fall of 2023. Version 23H2 is still a thing, and we have already discussed it in previous reports, so this is false. The tech giant has now confirmed this in a blog post published on February 28, 2023.
Microsoft stated that Windows 11 would continue to receive feature updates, with the second update arriving in the second half of the year.
Microsoft stated, "Feature update releases are tied to a support lifecycle: 24 months of support for Home and Pro editions and 36 months of support for Enterprise and Education editions."
Windows 11 23H2 is Based on Version 22H2, Says Sources
Windows 11 23H2, which will be released in the fall, is not a new operating system release like version 22H2. Instead, Windows 11 23H2 is based on the Windows 11 22H2 platform, and it will not significantly alter the operating system, but it will include a number of quality enhancements.
Windows 11 22H2 is based on the "Nickel" platform update. The original Windows 11 version 23H2 release, which was cancelled in favour of Windows 12, was to be based on the Zinc platform.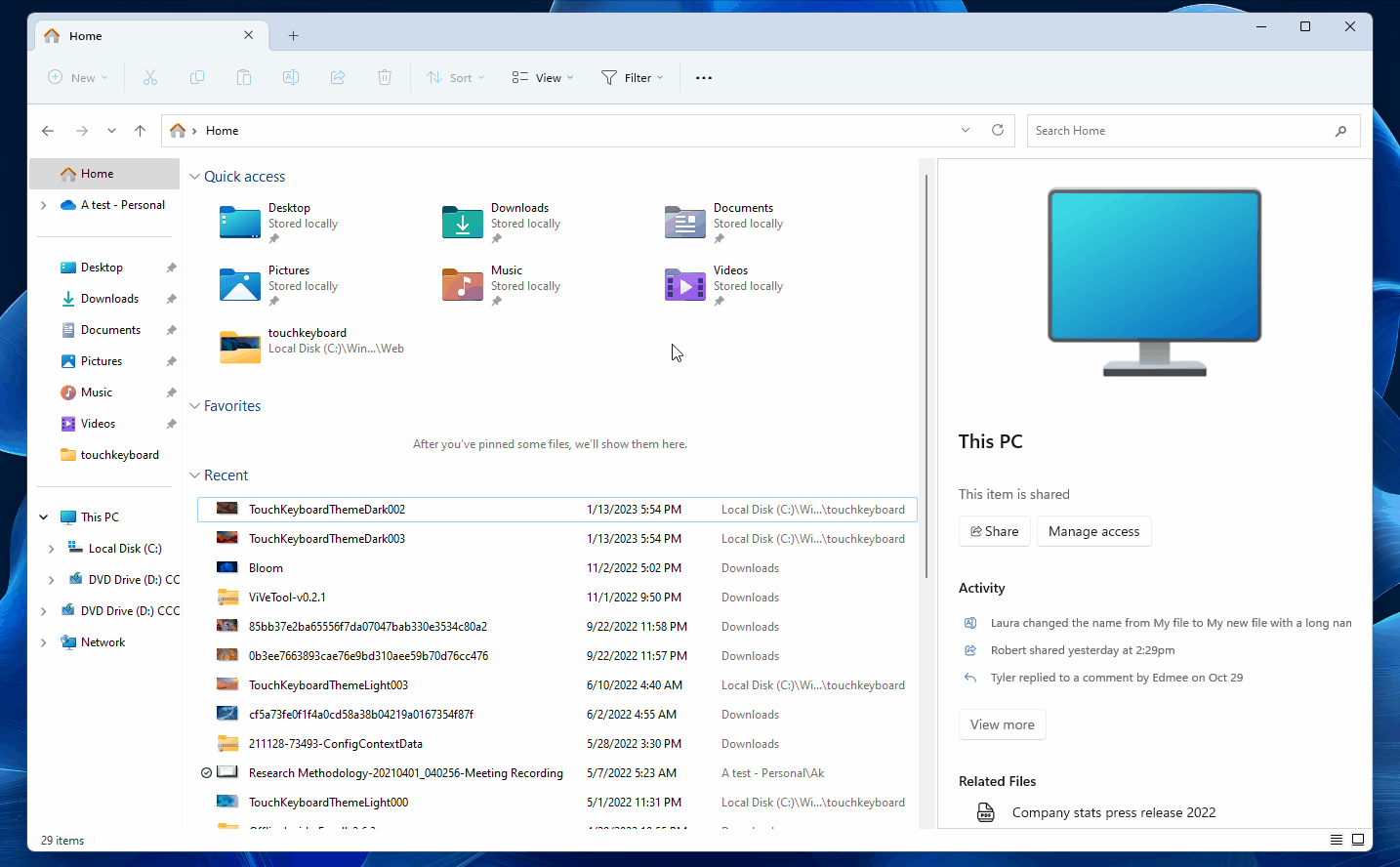 Microsoft will use the existing Nickel (22H2) platform for Windows 11 23H2, as Germanium will replace Zinc in the next-generation Windows operating system. In other words, version 23H2 would focus more on incremental enhancements than revolutionary changes.
Microsoft has recently teased a revamped File Explorer as one of the forthcoming features.
Microsoft may be planning to use a Windows 10 era-like enablement package (an update similar to a service pack) that will automatically turn version 22H2 into version 23H2 by enabling inactive features.
Microsoft will add features from version 23H2 to version 22H2, which can be enabled with this switch when the rollout begins later this year. This also means that cumulative updates for Windows 11 22H2 and version 23H2 will be identical.
Related Articles:
How Apple Need for Cutting-Edge Screens Preserved Technology Most Unhappy Marriage
Email App Updates Incorporating ChatGPT Technology Are Halted by Apple.