AirTag stalking has been an ongoing issue since the product's introduction. The business has released a number of patches that it claims boost user safety, but none has so far effectively alleviated the threats.
Although it has been more than a year and a half since Apple released its AirTag tracking device, the product has been regularly abused by stalkers to maintain tabs on their targets. This week, Apple quietly revealed information on previous software changes for its AirTags, which allow users to determine if an unknown AirTag is on their person.
Wednesday, Apple's Support page was updated with information regarding its 2.0.24 and 2.0.36 firmware updates. While the second update claims to have corrected the AirTags accelerometer not functioning in "some settings," the first update is quite intriguing. The update "enables Precision Finding to assist in locating an unknown AirTag detected travelling beside you." In addition, a user's iPhone will alert them when they are carrying an AirTag that is no longer with its owner. Additionally, the iPhone will produce a sound to indicate that it has been moved.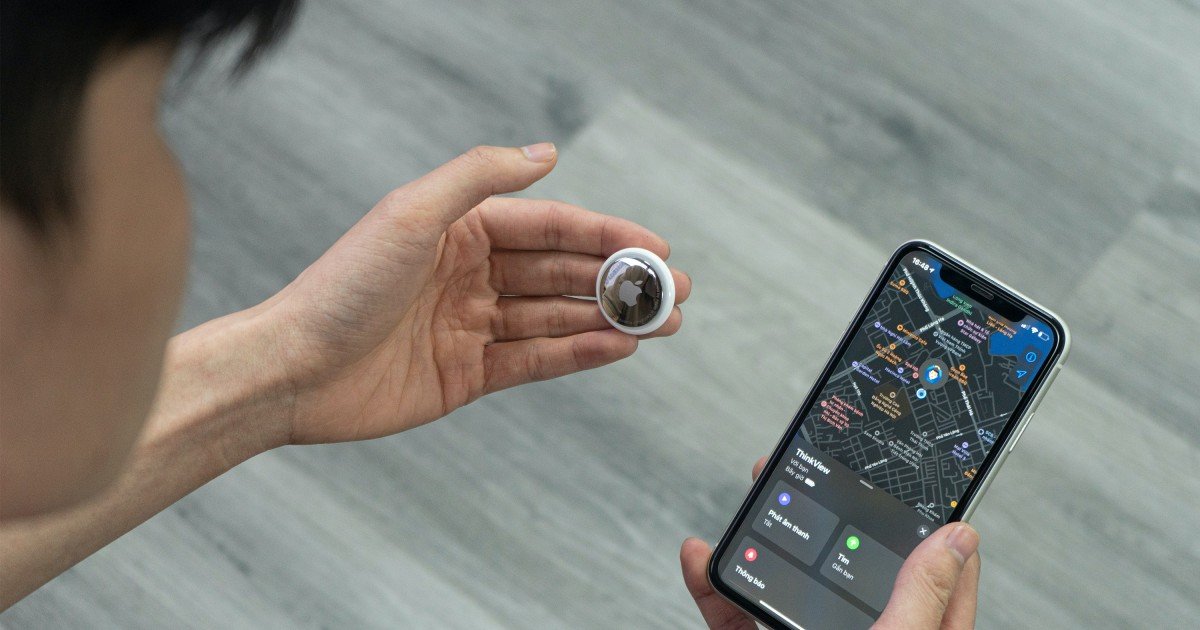 Any associated AirTag should immediately download the update when within 10 metres of the iPhone, albeit this capability is only compatible with iPhone models 11, 12, 13, and 14. Additionally, the iPhone must be running iOs 16.2 or later. These upgrades augment a previous firmware update that included "adjusting the undesired tracking sound to find an unrecognised AirTag more readily."
According to MacRumors, the firmware updates were released both last month and this month, but it took the business until now to disclose what the patches did. The feature utilises ultra wideband, thus AirTags in nations such as Russia, Ukraine, Belarus, and Indonesia are still more than capable of monitoring unwitting individuals. Moreover, the feature has no effect on Android users who may be carrying an AirTag. Apple was required to release a separate app for this purpose.
Also Read: Tips and Tricks for Making the Most of Your Apple AirTag
The initial update from last summer made AirTags beep if they were eight to twenty-four hours away from the original user's phone, with mixed results. Apple issued a statement in February regarding their efforts to prohibit the use of AirTags for "unwanted tracking."
The company had previously boasted its "first-ever proactive mechanism to inform you of unwanted tracking," but consumers complained about receiving notifications when they borrowed friends' keys. The tech company promised additional improvements that would enable users to locate an unwelcome AirTag on their person.
Since their introduction as a competitor to the Tile tracking gadget, some have questioned the susceptibility of AirTags to abuse. The issue of AirTag stalking was initially brought up in a May 2021 Washington Post piece, but it has since gotten considerably worse. Motherboard reported in April that they had identified 50 instances of women being tracked using AirTags over the previous eight months. In June, Indianapolis police alleged that a woman used AirTags to stalk her lover and then murder him.
Apple has provided upgrades to scan for AirTags over time, but none of these additional capabilities have effectively reduced the risk of technologically-facilitated stalking. A new class action complaint filed earlier this month by two women and victims of stalking alleges that the firm was "careless" in the proliferation of AirTags. One of the women in the suit stated that her iPhone notified her of the AirTag's presence.
Apple's response to the privacy catastrophe it has created has been sluggish and fragmented. Apple's policy places the onus on average people to be aware of the technology and actively check for it on their person, despite the company's assurances that it will provide law enforcement with any tracking data it requests.