When always on display is enabled, the wallpaper and notifications toggles have been expanded. The Always On Display settings may be accessed from the Settings menu by tapping Display & Brightness. If you have always on display turned on and you toggle wallpaper off,
your wallpaper will be removed and your alerts will not appear; all that will be left on your Lock Screen will be the time and any widgets you have placed. This new option provides users who want a more modest appearance with an always-on display interface that may help save battery life.
New with iOS 16.2, the always-on display found on the iPhone 14 Pro and iPhone 14 Pro Max will no longer drain the battery. Some users have complained about the wallpaper and notifications always appearing on their iPhone's always-on display, so Apple has responded by adding a new setting in iOS 16.2 beta 3.
The Controversy
When the initial reviews of the iPhone 14 Pro came out in September, some critics said the Always-On display was "too on" and criticized Apple's implementation of it. Apple's approach is much more comprehensive than that of Android manufacturers, many of which merely displays a black backdrop and the time.
Always-On display on the iPhone 14 Pro dims your wallpaper and shows notifications at the bottom. To activate it, tap the screen or swipe up from the bottom. In response to these concerns, Apple has included a new preference in iOS 16.2 beta 3.
Read More: The Next Season Of Splatoon 3 Gameplay Is On The Way!
What's New
A new "Display and Brightness" option has been added to the Settings app. If you select "Always On Display" from this menu, you'll be given a choice between three different modes. The Lock Screen on the iPhone 14 Pro will fade when the smartphone is locked or idle, but you'll still be able to see the clock, widgets, and notifications.
On the other hand, Apple has included two new toggles in iOS 16.2 beta 3: one to disable the "display wallpaper" feature, and another to disable the "show notifications" option. If you disable wallpaper and notifications, the Always-On display on your iPhone 14 Pro will just show the clock, your Lock Screen widgets, and a black background.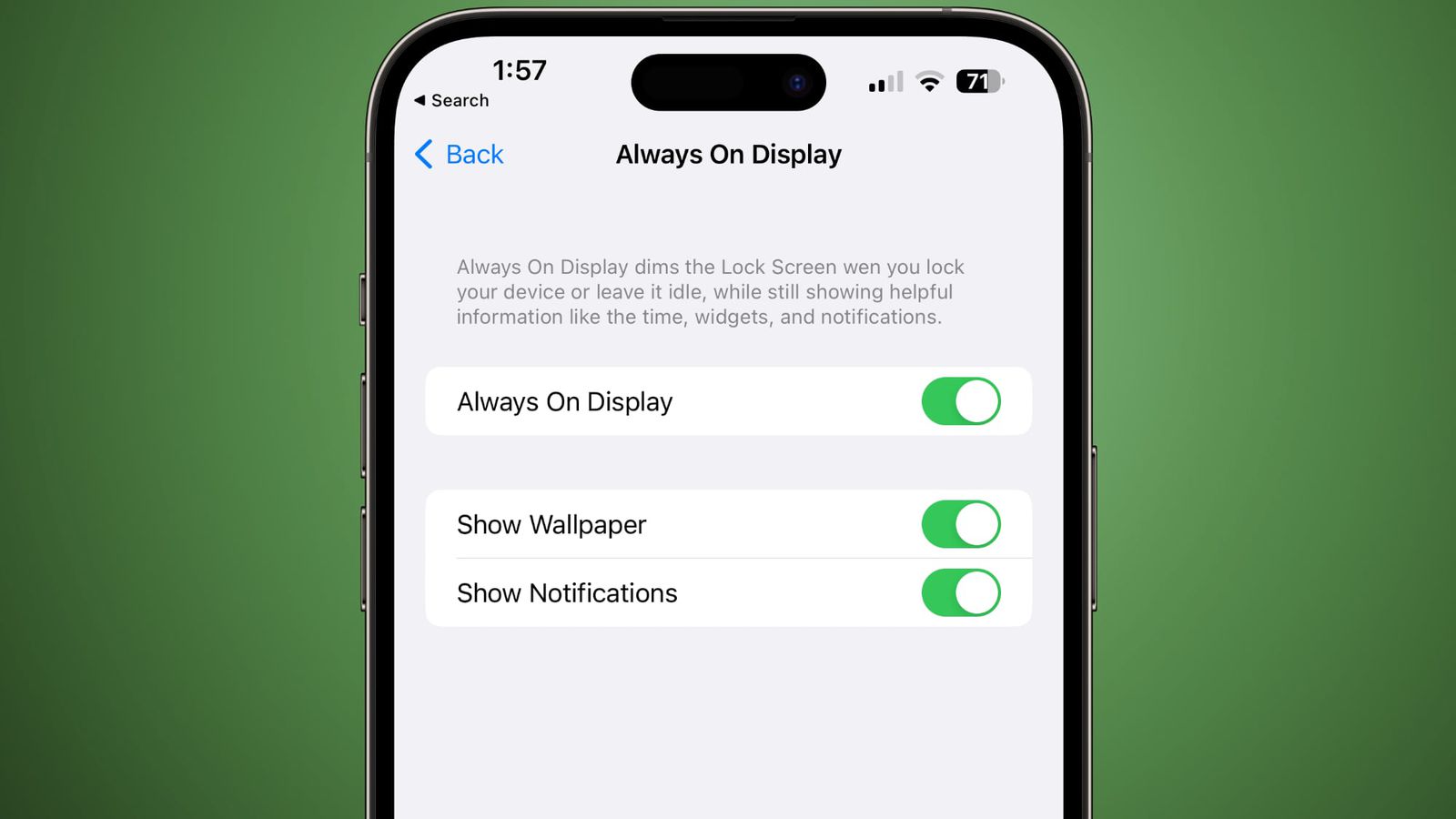 This is comparable to what is available on many Android devices, and it should help solve the problems that have been plaguing some iPhone 14 owners. This is somewhat similar to a workaround introduced with iOS 16: putting your iPhone into "Do Not Disturb" mode to reduce the brightness of the always-on screen and, hence, the wallpaper.