Do you miss the days before streaming when you could use a TV guide? What about stumbling upon the last 15 minutes of My Cousin Vinny or three-quarters of an action movie while flipping through channels? Well, Google TV has an answer for your longing for the past. The smart TV operating system is going into the future of streaming with a little bit of a throwback.
Google TV has added more free, ad-supported streaming stations (FAST) for people who have one of the company's smart TVs or a Chromecast device with the FAST feature. A news release on Tuesday said that Google TV now has more than 800 free channels that can be browsed. This is thanks to the integration of new streaming services like Tubi and Plex and the launch of Google's own channels.
There are live streams of NBC, ABC, CBS, and Fox on Google's networks. Popular material like HBO shows that have been loaned to partner streams (like Westworld on Tubi) is also now available. Google says that its networks are available in more than 10 languages, such as Spanish, Japanese, and Hindi.
The new "Live" tab on Google TV is where you can find all of these shows, movies, news stories, and other things. When you go to Live now, you'll see a new menu that looks like an old-school TV guide.
It has a schedule of shows broken up into different groups and timeslots. Google's Live FAST feeds are different from what most people think of as streaming because they don't let users choose a show by episode or start a movie at the beginning.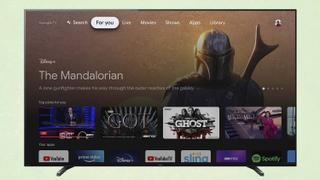 Instead, information is scheduled ahead of time and only shown at certain times. You can't skip some ads. Anyone who has ever watched cable TV should know what it is.
Google TV users can also add other paid live TV services (like YouTube TV or a satellite dish) to their Google Live choices. The company says this means Google now has "more free TV channels in one place than any other smart TV platform."
It might not make sense for streaming to go back to the days of television with ads. But the number of subscription services has been going up like crazy, and people seem to want other ways to get information that don't require a separate monthly payment for each one. One study by Comcast found that the number of people watching FAST doubled between 2021 and 2022.
For now, Google's expanded list of live material is only available on Chromecast-enabled devices and smart TVs like Sony and Philips that have Google TV built in. The company aims to make its TV guide and free channels available on some Android devices later this year.
Read More:
Most Passwords Can Be Broken by AI Faster Than You Can Read This Article.
Sundar Pichai, The CEO of Google, Says that AI Will Be Added to The Search Engine.
Google Plan to Add AI to Its Search Engine Could Kill Bing's Growth.