If you ever find yourself in a place with limited or no cellular coverage, you can make and receive calls on your iPhone using WiFi. In addition, all major carriers support free WiFi calling, so you can save money on your monthly cell phone bill. Here's how to enable and utilise WiFi calling on your iPhone to make and receive phone calls.
What Is WiFi Calling?
WiFi Calling allows you to make and receive calls over WiFi using your current device and phone number. This can expand your carrier's service to rural locations, basements, and anywhere a strong WiFi signal is available.
To use WiFi calling, you must be connected to a wireless network with at least 2Mbps download and upload rates (megabits per second). To determine whether your WiFi connection is sufficient, consult our tutorial on how to test WiFi speed.
 How to Enable WiFi Calling on Your iPhone
Open the Settings app on your iPhone to allow WiFi calling. Then, navigate to Phone > Wi-Fi Calling and toggle Wi-Fi calling on This iPhone. Afterwards, tap Enable.
Open the Settings app on your iPhone. This is the app with a gear-shaped icon. If you can't find it, go to your home screen and swipe down. Then use the search bar at the top of your screen to search for Settings.
Then tap Phone. You have to scroll down the page a while to find this.
Next, select Wi-Fi Calling.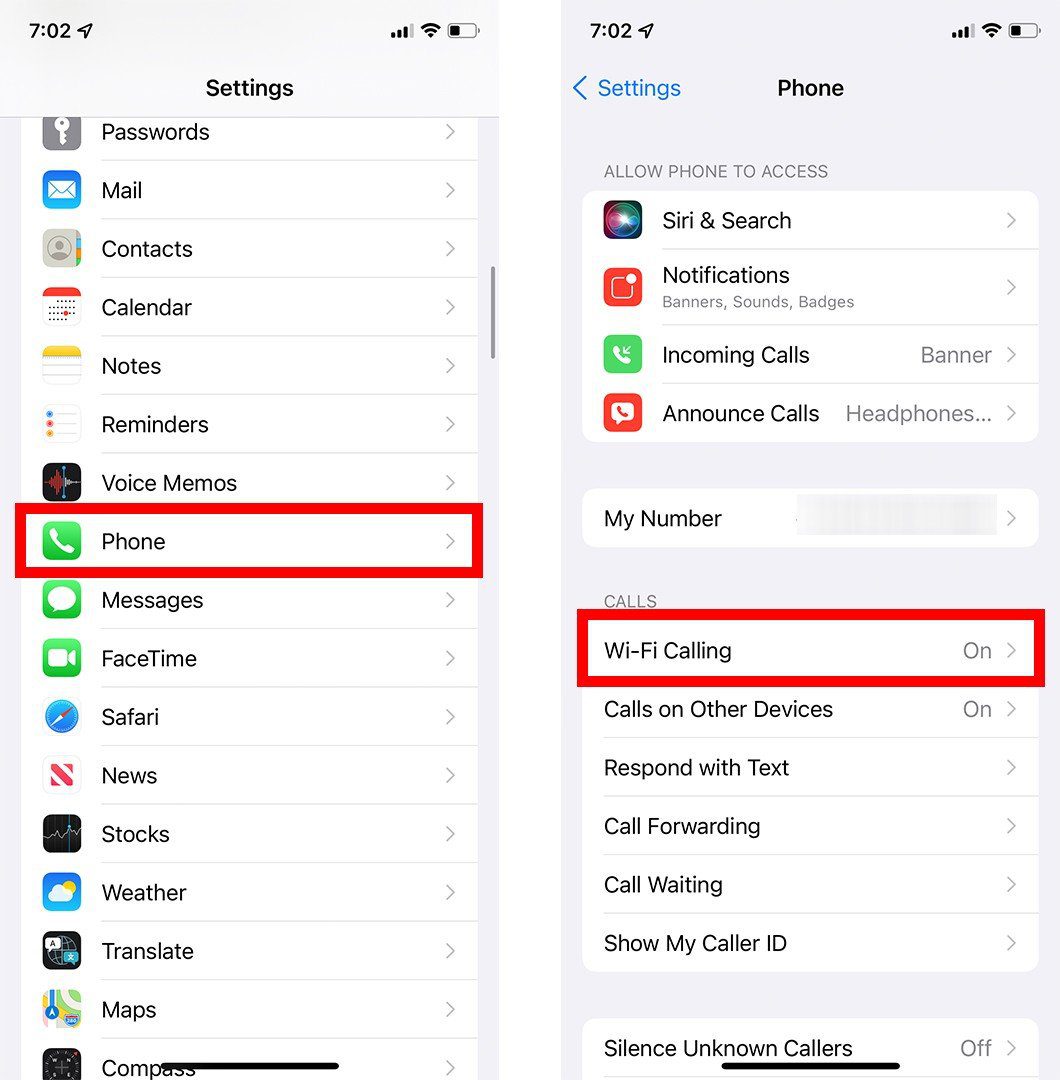 Then toggle the slider next to Wi-Fi Calling on This iPhone. You will know it is enabled if it is green.
Finally, tap Enable in the pop-up message. You might also be asked to enter your address at this point.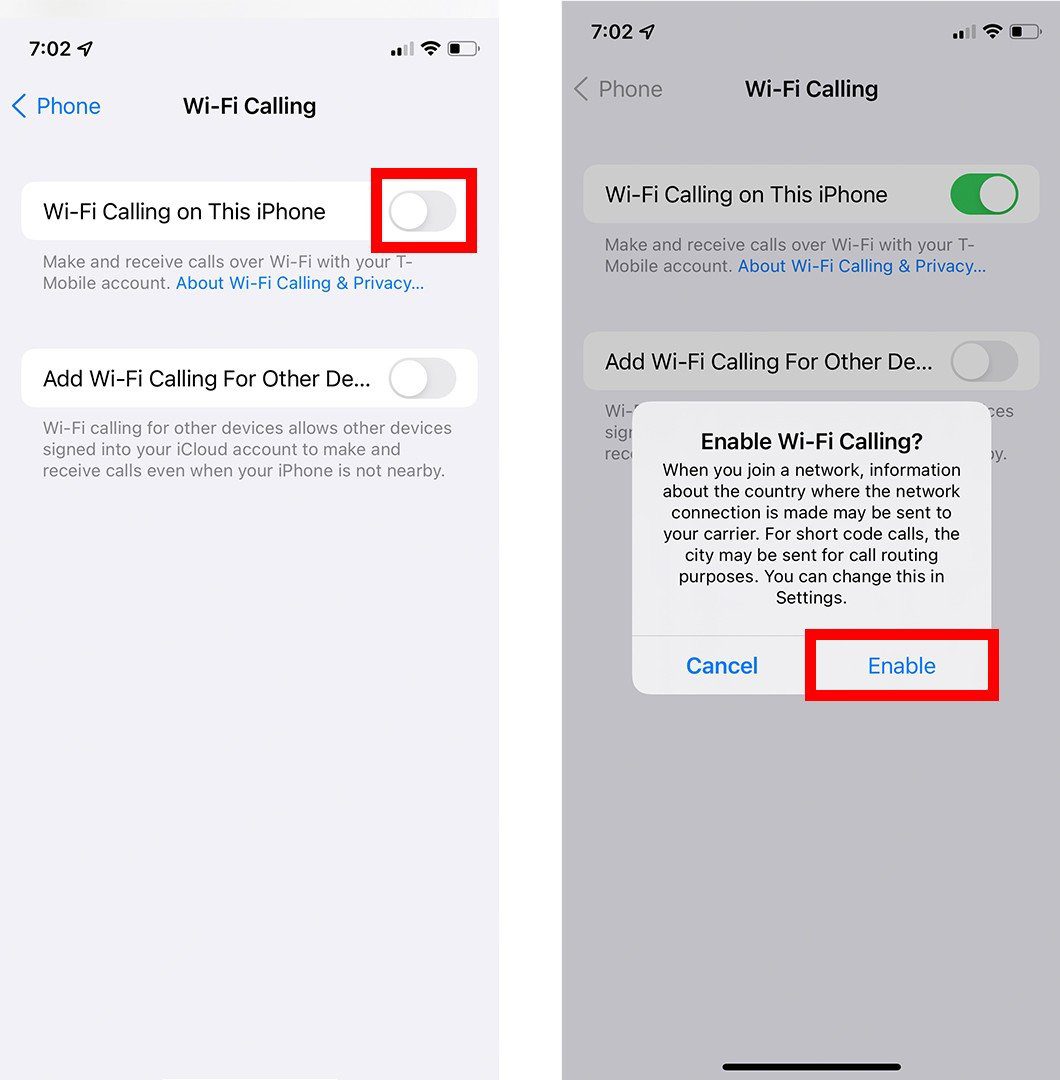 Before allowing WiFi calling, major cell carriers need you to enter an emergency address (or E911) as required by law. This will allow emergency personnel to determine your location when you dial 911 via WiFi calling.
Also Read: The Enormous Failure of Apple MacBook Pro
Go to Settings > Phone > Wi-Fi Calls and click Update Emergency Address to modify your emergency address. Enter your street address, apartment number (if applicable), city, state, and zip code. Tap Save in the bottom-right corner to conclude.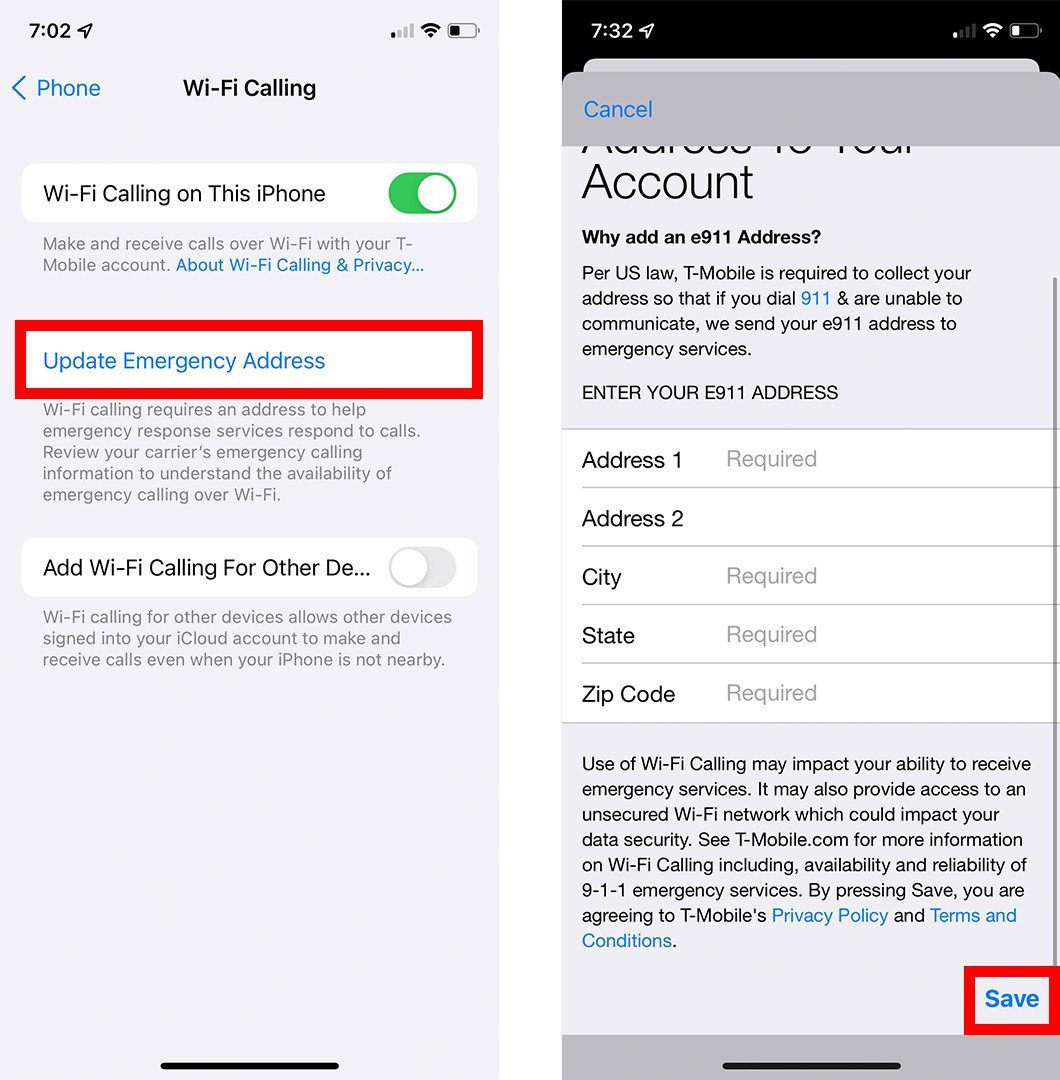 If you cannot enable WiFi Calling, ensure that your iPhone is up-to-date and visit this page to determine if your carrier supports the capability. Try resetting your iPhone, repeatedly turning WiFi Calling on and off, or connecting to an alternative WiFi network.
If you are still experiencing issues, please refer to our detailed instruction on how to factory reset your iPhone.
How to Use WiFi Calling
Once WiFi calling is enabled on your iPhone, it will automatically switch from your cellular network to WiFi when you are connected to a WiFi network. However, if you lose WiFi service at any time, your call will transfer back to your cellular network.
If you are using WiFi calling, you will see "Wi-Fi" instead of "Mobile" in the top-left corner of your lock screen next to your carrier's name.
It is also important to note that the iPhone's personal hotspot cannot be used when making a call via WiFi. To disable this, navigate to Settings > Personal Hotspot and hit Allow Others to Join.
Also Read: The Value of Luxury Goods: E-Next Commerce Big Gamble
Is WiFi Calling Free?
As long as you are making and receiving calls and messages from U.S. numbers, all of the major cellular providers allow free WiFi calling. However, you will incur fees while making or receiving international calls.
WiFi calling often does not consume cellular data, although this varies depending on your provider. Visit the Frequently Asked Questions pages for Verizon, AT&T, and T-Mobile to learn more about your carrier's WiFi calling policies.
To prevent being charged, hit the slider next to Airplane Mode in the Settings menu before utilising WiFi calling. This will prevent your iPhone from switching from WiFi to cellular during a phone call.
Once you've learned how to enable and utilise WiFi Calling on your iPhone, check out our list of the top cell phone plans for seniors with discounts.