With less than two months until the Worldwide Developers Conference, there are more and more reports about Apple's next version of iOS. iOS 17 probably won't have a big news feature like iOS 16's Lock Screen, but it will have some important improvements.
Mark Gurman of Bloomberg, who often has good information about Apple's plans, says that iOS 17 will have "several of the most-requested features from users," which sounds very appealing. Since then, we've heard hints about what might be coming from a reliable MacRumors forum source, so we thought we'd highlight some of the possible changes.
Control Center Revamp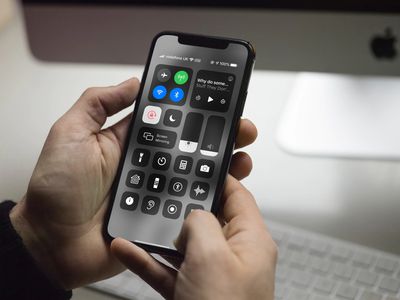 Since iOS 7, there has been a Control Center, but it hasn't changed much since iOS 11. Apple may change that with iOS 17, as the Control Center is said to be getting a makeover.
The Control Center could get a new look and be more customizable, letting users choose what's shown and where controls are placed. This would make for a simpler interface that fits each person's wants.
More Dynamic Island Functionality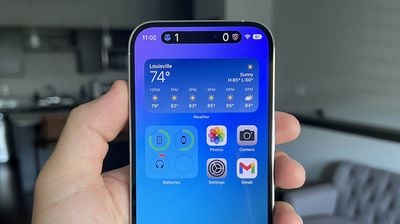 With the iPhone 14 Pro and Pro Max, Apple introduced the Dynamic Island. This year's iPhone 15 models are likely to all have the Dynamic Island instead of the notch.
Right now, the Dynamic Island can show timers, sports scores, incoming phone calls, low battery messages, Apple Pay confirmations, charging status, Maps directions, and more. However, it is still limited in what it can do, especially for third-party apps.
Even though we don't have a lot of information, we've heard that Apple plans to make the Dynamic Island more useful by adding more features to it. Siri, for instance, could move to the Dynamic Island. The Siri button could be shown in the Dynamic Island instead of at the bottom of the screen when Siri is turned on. This would make Siri less annoying.
Much Needed Performance Improvements
Gurman said that iOS 17 would be a "tuneup" update that would fix bugs and improve performance. This was before a number of "quality of life" improvements were planned for it. Apple still seems to be focused on making its products faster, better, and more stable.
Apple is said to be working on long-term support for older devices. This means that work is being done to make iOS 17 a bug-free update, even on iPhones with older hardware.
Active Widgets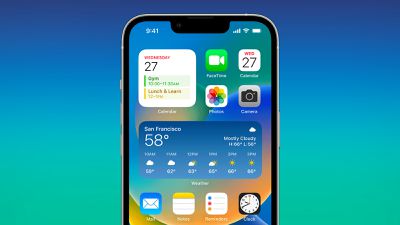 Apple is "testing" a live widget experience for the iPhone's Home Screen and Today View, but it doesn't look like this will be in iOS 17 for sure.
Active widgets would be widgets that do more than just show information or let you tap into an app. They would be more engaging. Widgets that are active could have one-tap buttons, scales, and more. This would make widgets more interactive.
Better Search
Search and Spotlight often get better with each new version of iOS, and it looks like iOS 17 will be no different. ChatGPT and other chatbots that learn from web content have gotten a lot of attention, but we don't think Apple will do anything quite as complicated.
There haven't been any specific rumors about improving search, but Apple has worked in the past to simplify search results, find text in photos and videos, and let users look for specific subjects in images. All of these features could get better, and there could be new ways to look.
Apple's in-app search, like the one in the Settings app, is one thing that needs to be fixed right away. Most of the time, the Settings app doesn't give good results for the setting that's being looked for. Hopefully, this will be fixed as part of the search improvements.
Alternate App Stores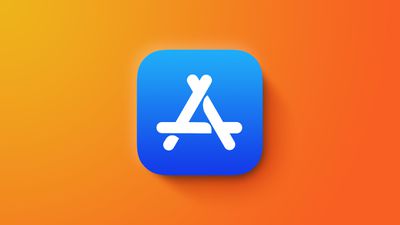 Soon, European rules will require Apple to allow sideloading and other app stores. This will let people in Europe get apps from places other than the App Store.
Apple is working on adding this feature to iOS 17, but it's likely that it will only be available to people in the European Union. If laws change in other countries, these skills could grow, so it will be interesting to see how Apple handles sideloading in the end.
We can expect Apple to have security checks for sideloaded apps similar to the Mac Gatekeeper function, which stops untrusted software from being installed. This won't be a way for developers to avoid paying fees. Apple still plans to charge developers to use iOS, but the fees may be less than the 15 to 30 percent that Apple takes now.
Apple has until March 2024 to follow the new European laws, so sideloading doesn't have to be in the first public versions of iOS 17, but it does have to be added at some point during the creation of iOS 17.
A New CarPlay Experience
Apple showed off the next version of CarPlay at WWDC 2022. It is likely to be used in cars in 2023. It works with various displays in a car, so CarPlay can be used on the infotainment system, instrument cluster, and other places.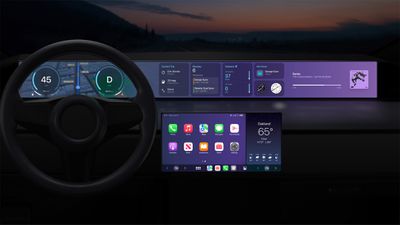 Instrument cluster integration is a new feature that will give CarPlay more power over the vehicle's functions. It will work with the speedometer, odometer, fuel gauge, and more. You won't have to leave CarPlay to change the heat or air conditioning. Apple also plans to add a series of useful widgets that will show information like trip duration, fuel economy, weather, HomeKit devices, and other information that you might want while driving.
Read More
Even more features are said to be coming with iOS 17, such as changes to the always-on display, support for Apple's future AR/VR headset, improvements to the Health app, and more Focus Mode filters. In our dedicated iOS 17 roundup, we keep track of all the changes that are reported to be coming in iOS 17. It's a good idea to save this page and check back every so often to see what's new.
Release Date
After the opening event at WWDC on June 5, Apple will give iOS 17 to developers. This will give us our first look at the new features. Most likely, public beta users will be able to use it about a month later, in July. The software will then be released in September, along with new iPhone models.
Read More:
Wireless Charging Speeds Will Be a Rude Awakening for Samsung Galaxy S23 Owners.
Sundar Pichai, The CEO of Google, Says that AI Will Be Added to The Search Engine.
A Fake Ernie Bot App Is Being Sued by Baidu by Apple and App Developers