When it comes to "point release" updates for iOS, there are some that don't seem to change much and others that give your iPhone a lot of fun new features. The latter is iOS 16.4, which everyone's iPhone got on Monday, March 27.
Most of the time, new security updates are reason enough to update your iPhone right away, but with iOS 16.4, you're getting a lot of new features that will change how you use your iPhone every day. So, if you're still not sure if you should update, here are three reasons to do it right now:
New Home App Architecture
Apple's promised new Home architecture came out for the first time in iOS 16.2, but people had trouble updating, so it was taken down just a few days later. It's back in iOS 16.4 after being gone for a few months.
So far, the new architecture doesn't really add any new features. It's just a complete overhaul of how the Home app and HomeKit work behind the scenes to make them more efficient, reliable, and fast. If you upgraded before Apple took the option away in December, you shouldn't have to do it again, but things should work better than they did before.
After you update to iOS 16.4, you can open the Home app, tap the (…) button in the upper right corner, and then choose Home Settings. At the top of the screen will be a message telling you to update. Note that you will also need to update all your other Apple products, especially Home Hubs like Apple TV or HomePod.
New Emojis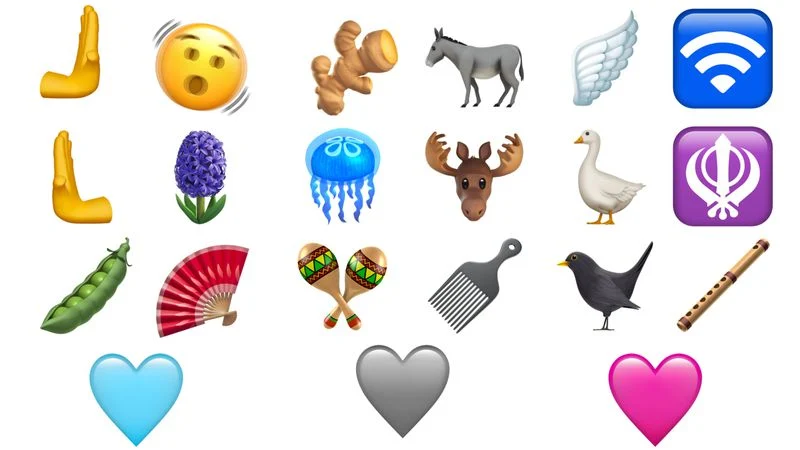 Who doesn't love emojis? Apple is adding 21 new emojis to iOS 16.4 (31 if you include skin tone variations). You'll get:
Heart: Blue, pink, gray
Smiley: Shaking face
Gesture: Rightwards and leftwards pushing hand with 5 skin tones each
Animals: Donkey, moose, goose, wing, jellyfish
Nature: Hyacinth, pea pod, ginger
Items: Folding hand fan, hair pick, flute, maracas
Symbols: Khanda, wireless
Web App Push Notifications
One of the biggest problems with "web apps," which are websites you add to your home screen to make them work like apps, for a long time was that they couldn't send push notifications.
With iOS 16.4, web apps that you add to your home screen can send push notifications with badge icons using the HTML5 standard Web Push API. Of course, they will have to ask for permission to do this, just like any other app. You can change how the web app notifies you by going to Settings > Notifications.
Just keep in mind that this will only work for apps on your home screen. You could do something similar with Wordle. Safari on iOS still can't send push notifications from regular websites, which is different from Safari on Mac.
And those are just the three most important new things. There are also some smaller features that you'll really like. Check out our iOS 16 super guide for all the latest news about iOS 16, including when the next beta comes out.
Read More: 
Google, Microsoft and 15 other technology companies headed by Indian-origin executives
Apple Watch Alarms Will No Longer Be Accidentally Turned Off, So You Won Oversleep.
OpenAI releases ChatGPT Plugins, Which Let a Questionable Language Model Access Your Apps.