Fans of Sonic the Hedgehog might not like to hear this, but he was killed.
In The Murder of Sonic the Hedgehog, a free visual novel released today by Sega, Sonic is the victim at Amy Rose's birthday party where there is a murder mystery. But he doesn't just play dead; he really gets knocked out.
Is he really dead, though? To find out, you'll have to play the game. I did, and for something that's free, it's pretty good. The detective work is just "collect the evidence and then show it to the suspects," but the 2D minigame where you collect rings to "think" is fun and even gets a little hard near the end.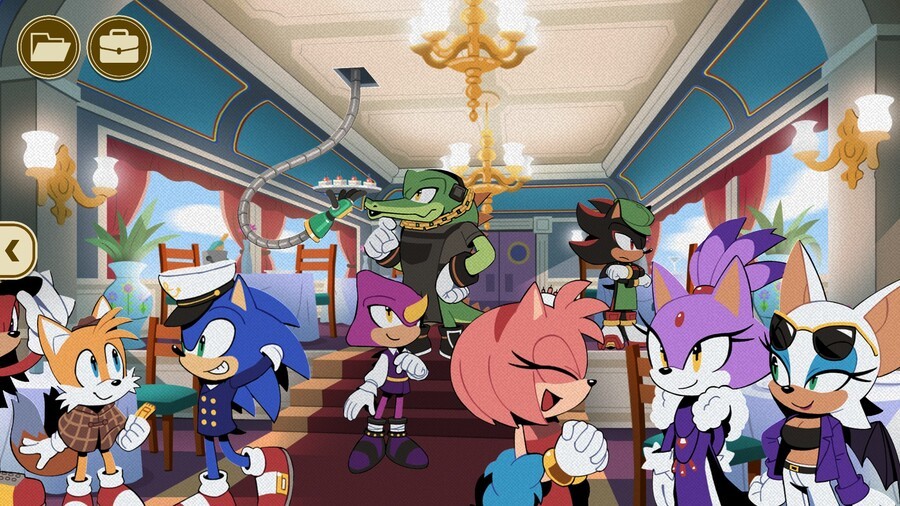 Sega says, "You know what they say: everything is canon," but they also say that The Murder of Sonic the Hedgehog "is not a Sonic Team title."
But they "strongly believe in the power of headcanon," which I take to mean that Sonic can die if we want him to, no matter what happens in the game.
Read More:
Email App Updates Incorporating ChatGPT Technology Are Halted by Apple.
Xiaomi Redmi Note 12 Turbo Harry Potter Edition Goes Full Wizarding World
The 3 Biggest Reasons You Should Upgrade to iOS 16.4
Google, Microsoft and 15 other technology companies headed by Indian-origin executives