Even though it's not set in stone, the UK's Competition and Markets Authority (CMA) now seems likely to let Microsoft buy Activision Blizzard for $69 billion, which makes Sony angry.
In its most recent filing with regulators, it slammed UK regulators for their "surprising, unprecedented, and irrational" change of heart after they had been against the mega acquisition at first.
CMA approval is one of the last major hurdles for the unprecedented deal to merge Xbox and Call of Duty, and Sony hasn't been letting that happen quietly. The PS5 maker's latest temper tantrum happened on Thursday (as reported by Tom Warren at The Verge).
In a new filing, the company criticized UK regulators for essentially using Microsoft's math to predict how many users Sony would lose if Call of Duty was only available on Xbox.
In February, the CMA "provisionally concluded" that Microsoft would have a financial reason to pull Call of Duty from PlayStation consoles and suggested that the tech giant would have to leave the whole franchise out of the merger for it to be approved.
Sony is still arguing that Microsoft could sabotage Call of Duty on PlayStation, and even points out @digitalfoundry comparisons, forum discussions, and more https://t.co/nYx9LI2JEZ pic.twitter.com/0LhZLYQdZM

— Tom Warren (@tomwarren) April 6, 2023
After getting more information and feedback from Microsoft a month later, the CMA changed its mind and announced a new provisional finding that basically said the opposite of what it had said before. Before the end of April, the CMA will make its final decision. In response, Sony made a long list of all the ways it thinks the regulators did things wrong.
At the risk of getting very specific for a moment, the argument is about how to measure the impact of big blockbuster exclusives. Microsoft says that if Call of Duty players switched to Xbox, it wouldn't make up for the total loss of Call of Duty spending on PlayStation.
This gives Microsoft a reason to keep the series on Sony's consoles, in addition to its promise that it won't make the series exclusive.
Sony says that the Call of Duty fans who switch consoles to keep playing are the same ones who spend the most money on new games and in-game purchases, which suggests that Microsoft might eventually pull the huge franchise into its own console ecosystem after all.
"The CMA's change of mind on its consoles' theory of harm is surprising, unprecedented, and illogical," Sony wrote. It kept going:
The company that made the PS5 also said that the CMA doesn't take into account Microsoft's motivation to ignore PlayStation players in order to boost the value of its rival subscription library, Game Pass.
It pointed to tech comparisons by Digital Foundry to show that even small differences in the quality of games on different platforms can have a big effect. Sony wrote, "It's hard to think of an industry where consumers are more aware of the quality and where quality has an effect on buying decisions." "Call of Duty players are passionate, smart, and know a lot about the game."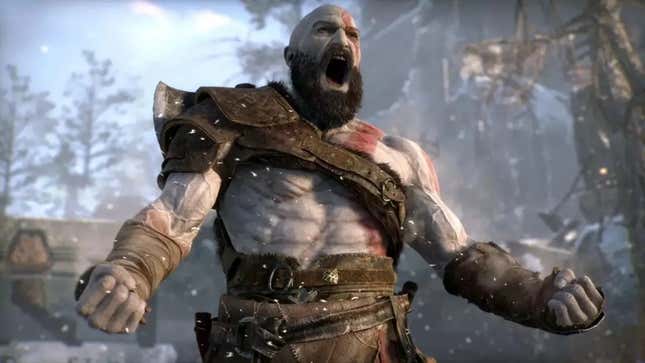 Sony has been criticized a lot for being against this deal because of worries about exclusives, especially since it has paid for exclusives in the past, like when it made a deal with Square Enix to make Final Fantasy XVI a PS5 exclusive this summer.
But at least the way it makes sense hasn't changed. It thinks that exclusives are very important, which is why it pays for them, and is afraid that its rival will do the same.
Microsoft wanted the deal to be done by the end of June, but it is still waiting for approval from the European Union and is being sued by the Federal Trade Commission for antitrust violations.
It's also not clear how the deal will affect some of the biggest games coming out in 2023, like a new Call of Duty: Modern Warfare game that will be played on its own and Diablo IV.
Read More:
Soft robotic wearable technology that helps ALS patients
iOS 17 Will Make a Big Change to The Control Center.
We Can Wait for Apple to Show Off iOS 17 at WWDC for These 5 Reasons