Following a report that Apple has a product announcement scheduled for tomorrow and the finding of an undisclosed MacBook Pro in a Canadian regulatory database, it appears that the introduction of new 14-inch and 16-inch MacBook Pro models is approaching.
Ahead of the prospective release, we have summarised what we know about the next-generation 14-inch and 16-inch MacBook Pro thus far.
M2 Pro and M2 Max Chips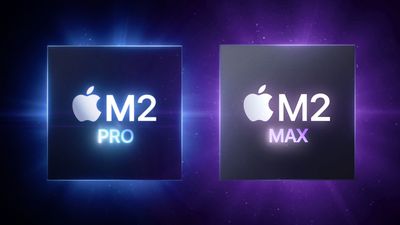 For quicker performance, M2 Pro and M2 Max chips are anticipated to be a crucial element of the forthcoming MacBook Pro models. Mark Gurman of Bloomberg stated that these CPUs will offer just "minimal" performance increases over the M1 Pro and M1 Max chips in the existing models, as predicted by benchmarks that were leaked last year.
Wi-Fi 6E
The Canadian regulatory filing indicates that the next MacBook Pro will support Wi-Fi 6E, which expands Wi-Fi to the 6GHz band for greater bandwidth, quicker speeds, and reduced latency. Current 14- and 16-inch MacBook Pro models support standard Wi-Fi 6, which is confined to the 2.4GHz and 5GHz frequency bands.
Faster RAM
It is rumoured that the upcoming MacBook Pro models would include "extremely high-bandwidth, high-speed RAM," although the specifics are unknown. On a strictly speculative premise, it is probable that Samsung's newest LPDDR5X RAM will be used in the new models, resulting in a 33% increase in memory bandwidth and a 20% reduction in power consumption.
No Design Changes
Gurman and Apple analyst Ming-Chi Kuo concur that the exterior design of the 2018 MacBook Pro models will remain unchanged and that there would be few other significant additions.
Apple completely updated the high-end MacBook Pros in October 2021 with additional HDMI and MagSafe ports, a notch at the top of the display, an all-black keyboard area, and other features. It is realistic to anticipate a MacBook hardware upgrade in 2023, given the length of time between significant hardware upgrades.
Related Articles:
 The Enormous Failure of Apple MacBook Pro
Apple Will Reportedly Begin Manufacturing Its Own Watch Screens by 2024.
The 18th of January Will See the Announcement of A New Dragon Quest RPG for iOS and Android.