The majority of people have been in such a position and experience anxiety or stress. But now is the time to put such concerns to rest and read this essay to understand how to regain Snapchat streak in no time.
Part 1: What is a Snapchat Streak?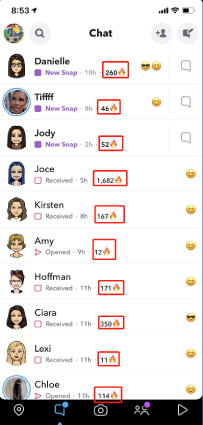 Snapchat is a wildly popular instant messaging application that allows users to transmit photographs, videos, and messages that vanish after a short period of time. The app's interesting features and transient or ephemeral nature help it remain popular among young people. Snapchat streak is another feature created into the app that distinguishes it from other social networks.
A Snapchat Streak, also known as a Snapstreak, occurs when you and a Snapchat friend have exchanged'snaps' (not chats) within 24 hours for more than three consecutive days. It appears as a flame emoji and a number next to your friend's name, indicating the number of consecutive days you have exchanged Snapchats with this friend. The Snapstreak will reset to zero if you miss a single day of snapping with your regular.
Also Read: There Is a New vintage Technology that Generation Z Is Obsessed With.
Part 2: Why Has My Snapchat Streak Lost?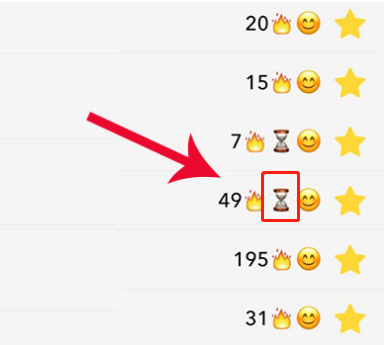 The most obvious explanation for the loss of a Snapchat streak is that neither you nor your friend have sent each other a Snap over the previous 24 hours. Before a streak expires, the app warns users by placing an hourglass emoji next to the friend's name. This signals that the streak is about to expire. If you do not transmit a read snap before this timer expires, your streak will end. In this instance, the Snapchat streak has legitimately ended, and you are unable to recover your lost streak.
But, neglecting to submit snaps is not the only way to ruin a Snapchat streak. Occasionally, you may lose a streak due to connectivity troubles or severe software issues, such as Snapstreak glitches and failures. If one of you fails to send a Snap because of internet connectivity issues, Snapchat will notify you that the Snap has not been sent. If your Snapchat streak is lost due to a server error in the app, Snapchat will assist you in regaining it.
Also Read: This Bionic Finger Uses Touch and Electronics to "See" Into Human Flesh.
Part 3: How to Get a Streak Back on Snapchat?
If you are confident that you and your friend have exchanged snaps during the past 24 hours, but you have lost your Snapstreak, you can recover it in a few simple steps:
Step 1: Head over the Snapchat Support page via this link.
Step 2: Click on "Contact Us" on the left side of the page to find the "I lost my Snapstreak" option and select it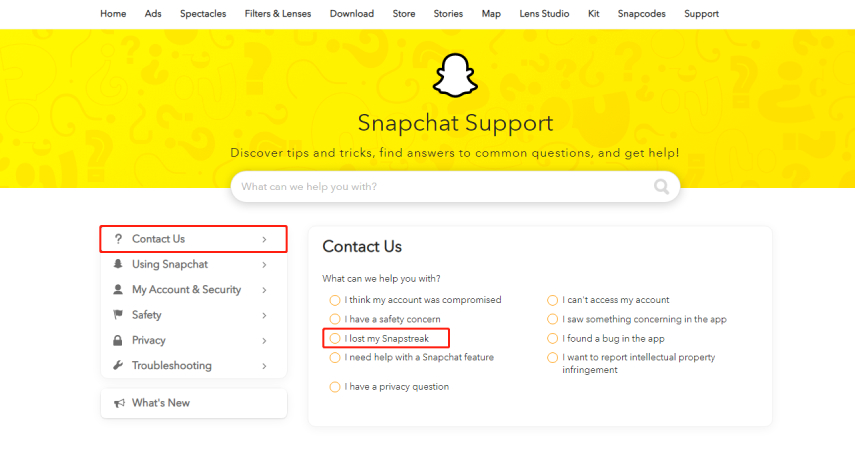 Step 3: Scroll down until you see an information sheet.
Step 4: Fill in the information sheet with all the necessary information such as your username, email, mobile number, the friend's username with whom the streak got lost, and more.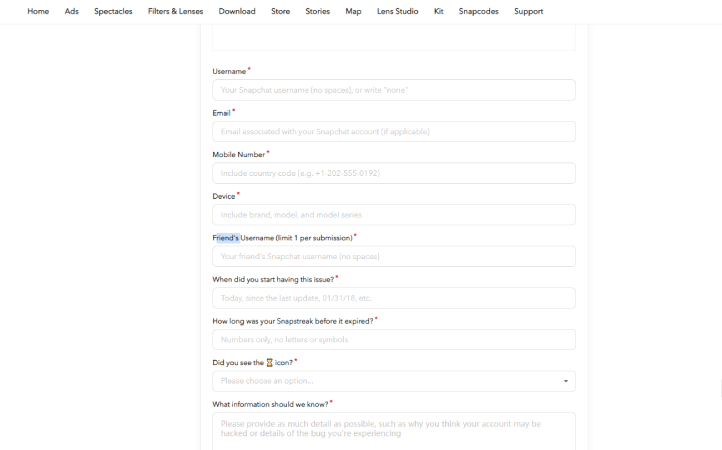 Step 5: Complete the Captcha request by clicking on the "Send" to send the application.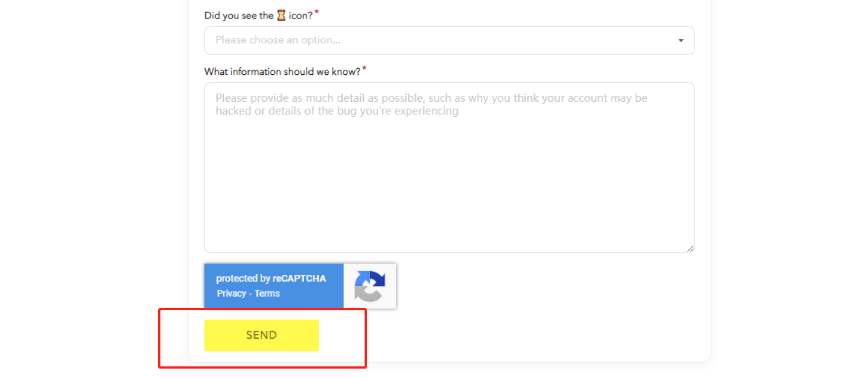 If you need to recover deleted or lost data from additional social media applications, such as Viver, Kik, and WhatsApp, you can utilise the third-party data recovery programme Tenorshare UltData to do so easily.
Also Read: Microsoft Integrates its AI Chatbot Into the Bing App for iOS and Android.
Conclusion
With a reputable iOS location changer, it may be simple and quick to alter your Snapchat location. Tenorshare iAnyGo is the most user-friendly method you can use if you wish to change or conceal your Snapchat location.