Apple announced this week the official dates for the 34th annual Worldwide Developers Conference. The annual WWDC keynote event will take place on Monday, June 5. During the keynote, Apple shows off new versions of iOS, macOS, watchOS, and tvOS. Sometimes, they also show off new hardware.
This year, there are rumors that at least three new devices will be released in the middle of the year. Apple could use WWDC to show off these new devices.
15-inch MacBook Air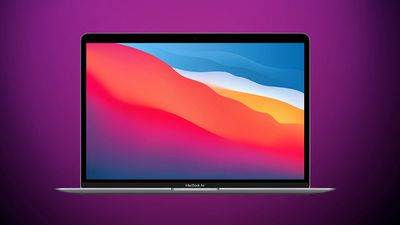 We've heard a lot of talk about a 15.5-inch MacBook Air with a bigger screen that's supposed to come out this summer. Along with a new version of the 13.6-inch MacBook Air, a 15-inch MacBook Air would give people who want a light machine with a bigger screen than the MacBook Pro another option.
The 15.5-inch MacBook Air will be just a little bit bigger than the old 15.4-inch MacBook Pro, and it will be between the 14-inch and 16-inch MacBook Pro models. We expect the 15.5-inch MacBook Air to look like a bigger version of the 13.6-inch MacBook Air that came out last year, with no major design changes.
The 15-inch MacBook Air is coming out at an odd time, so it's not clear which chips it will use. It's too late for Apple to use M2 chips, which came out last year, but it's not too early for the M3 to come out. Kuo says the new MacBook Air models will use M2 and M2 Pro chips, but 9to5Mac says they will use new M3 chips.
We have a guide to the 15-inch MacBook Air that goes into more detail about the rumors about it.
Mac Pro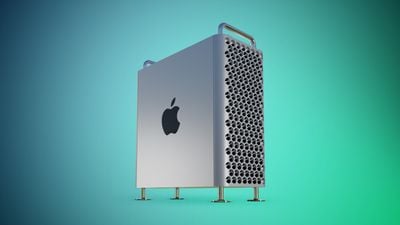 The Mac Pro is the last Mac that Apple needs to update with Apple silicon in order to get rid of all Intel chips. When the first Apple silicon chip came out in 2020, the company said it would take a few years to finish the switch. That will happen in 2023.
We expect to see a new Mac Pro in 2023. It will likely look similar to the current Mac Pro in most ways. It will have the same frame made of stainless steel and an aluminum housing that makes it easy to get to the parts inside.
The Apple silicon Mac Pro is expected to use an "M2 Ultra" chip with up to a 24-core CPU and up to a 76-core GPU and support for at least 192GB RAM.
Right now, it's hard to upgrade Apple silicon chips, which could hurt the Mac Pro. The RAM in Apple silicon Macs can't be changed by the user because it's tied to the motherboard. The same is true for the GPU.
The Mac Pro might not have a GPU or RAM that can be upgraded by the user unless Apple makes an unexpected change to how its silicon chips are made or used in the machine.
There have been rumors that the Mac Pro will be released in the first half of the year. In the past, Apple has used WWDC to show off machines for developers and designers, so it's likely that the Mac Pro will be shown off at the event.
We have a Mac Pro guide with more information about what to expect from the Mac Pro.
Mac Studio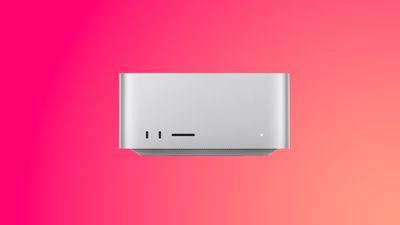 Apple released the Mac Studio in March 2022. The machine is kind of a mix between the Mac mini and the Mac Pro. It has M1 Max and M1 Ultra chips and should be updated soon, but with a new Mac Pro on the way, it's not clear what will happen to the Mac Studio.
M2 Max and M2 Ultra chips, which are said to be in the Mac Pro, would be used in a new version of the Mac Studio. If both the Mac Studio and Mac Pro used the same chip technology, it's not clear how Apple would set them apart, so there may not be an M2 series Mac Studio.
As of now, there are no rumors of a new Mac Studio, so it's unlikely that we'll see it at WWDC, but it's not impossible.
AR/VR Headset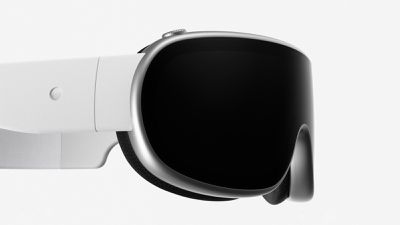 If rumors are true, Apple has put off showing off its AR/VR "mixed" reality headset more than once. However, it might finally be shown off at the 2023 Worldwide Developers Conference.
Mark Gurman of Bloomberg said in February that the device would be shown off at WWDC and shipped later in the year. However, this is still not a sure thing.
This week, Apple analyst Ming-Chi Kuo said that Apple had delayed the headset's mass production, which could mean that it won't be at WWDC. Kuo says that Apple "isn't very optimistic" that the headset will be able to create a "iPhone moment." This makes it unclear whether or not the headset will be shown off at WWDC.
A delay in mass production does not necessarily mean a delay in the unveiling as rumors have always indicated that Apple's plan is to show off the headset well ahead of when it launches, but a mixed reality headset at WWDC is no longer a sure thing as Apple could wait until later in the year to introduce it.
From what people are saying, the AR/VR headset sounds a lot like the first Apple Watch. It's an expensive device that doesn't do much and doesn't appeal to most people. Apple will make it better in future releases.
It is said that the first version of the mixed-reality headset will cost around $3,000, and Apple doesn't think it will sell very well. Employees are worried about how little use the device has, and it doesn't look like Apple has a killer app to sell it with. Apple is putting a lot of effort into making communication and avatars, but it's not clear if this will interest customers.
According to rumors, the headset will have high-end technology like 4K micro OLED displays and more than a dozen cameras that can track everything from facial expressions to hand gestures. However, there are also major drawbacks, like the fact that the device will need to be powered by an external battery pack.
Apple decided that a built-in battery was too heavy, so they made a battery that can be worn on the hip. This battery can power the headset for about two hours before it needs to be charged.
Apple reportedly wanted to make a design that was comfortable and light, with a smooth, curved visor, a mesh back, and an adjustable band.
Reports say that some Apple employees are worried about the product and have asked if it is a "solution looking for a problem" or if it isn't "driven by the same clarity" as other Apple products.
In our roundup of AR/VR headsets, you can see everything we know about Apple's AR/VR headset.
New Software
At WWDC, Apple will show off iOS 17, iPadOS 17, macOS Ventura 14, tvOS 17, and watchOS 10. If the headset is shown off, we could also see the first version of xrOS, the software designed to run on it.
iOS 17 always gets the most attention, and it's usually the only software we hear about before it comes out. It looks like iOS 17 will have some of the "most requested features" that users have been asking for, but we don't know what they are.
There isn't a "tentpole" feature like the new Lock Screen in iOS 16, but it sounds like there could be some useful improvements to the quality of life. We do know that iOS 17 will likely include support for the AR/VR headset, major updates to CarPlay, and the ability to install apps from the side in European countries.
Our iOS 17 roundup has more information about what we've heard about iOS 17.
WWDC Dates and Viewing Info
The Worldwide Developers Conference will start on Monday, June 5, and go on until Friday, June 9. The most interesting event for people who aren't developers will be the keynote on June 5.
Most likely, the main event will begin at 10 a.m. Pacific Time, and it will be shown live on YouTube, the Apple website, and Apple TV. Both MacRumors.com and our MacRumorsLive Twitter account will have full coverage of Apple's announcements.
Read More:
Apple AR Headset Might Not Debut at WWDC.
The 3 Biggest Reasons You Should Upgrade to iOS 16.4
Xiaomi Redmi Note 12 Turbo Harry Potter Edition Goes Full Wizarding World